The porter's cabin is right next to our swimming pool. In the cabin there is room for 4 people and the cabin contains everything in kitchenware, duvets, pillows, TV, barbecue, terrace with garden furniture. There is a separate bedroom with a double bed, loft with space for two people, as well as living room/kitchen with sofa bed. Free pool access and free hotspot.
Note the cottage is not located next to other cottages.
It is very close to the swimming pool so noise may occur.
Facts about the cabin
4 people – 3/4 bed – sofa bed – loft with mattress for 2 people – kitchenette with coffee machine – living room/TV – private bath and toilet.
The cabin is located on H9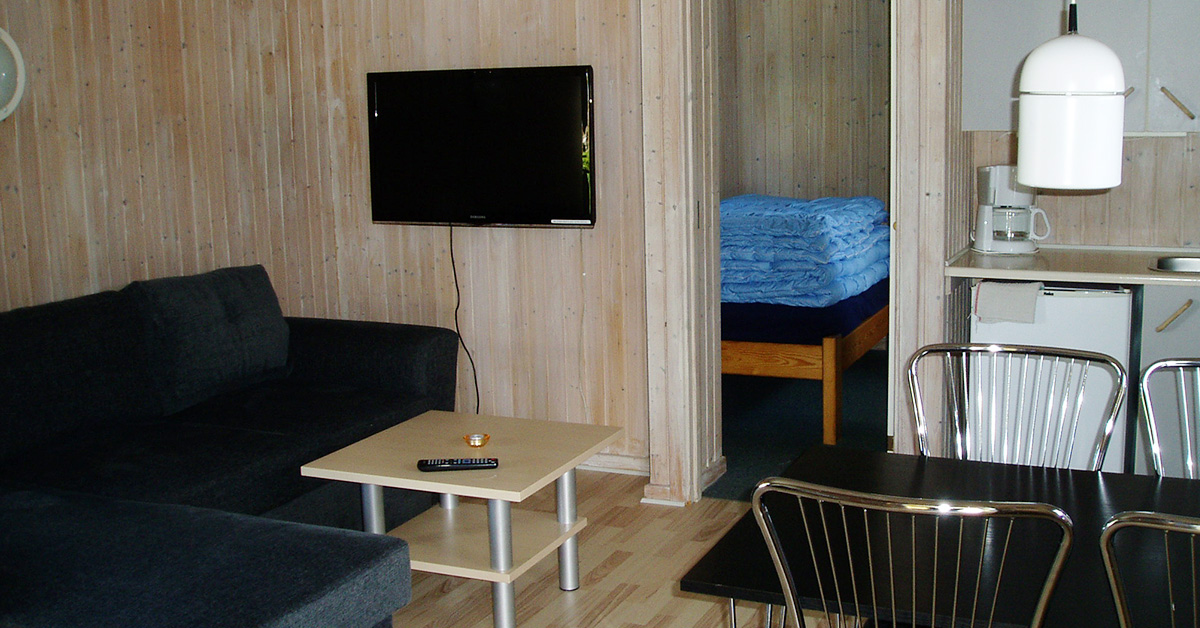 The prices are valid for 4 people.
Low season 31.3-24.6 – 6.8-23.9 2023 – price per day – supplement for 1 night NOK 200
High season 20.6-12.8 2023 (Tuesday to Saturday)
High season 24.6-15.8 2023 (Saturday to Tuesday)
High season week 25 + 32-36 (Saturday to Saturday)
High season week 26-27 (Saturday to Saturday or Tuesday to Tuesday)
High season week 28-29-30 (Saturday to Saturday)
High season week 31 (Saturday to Saturday)
Ascension Holiday – 4 days
Pentecost holiday – 3 days
Mini vacation 10.4-24.6 and 14.8-23.9 2023 – Monday to Friday
Extended weekend 14.4-19.6 and 12.8-23.9 2023 – Thursday to Sunday or Friday to Monday
Book online and save money
4 days – save 100, – | 7 days – save 300, – | 14 days – save 600, –